Best Legal NFL Online Betting Sites in Iowa
Iowa has got permission to start sports betting in the country since May 2019. Three months after, in August 2019, the first set of Iowa NFL betting sportsbooks were launched. Football has been an all-time favorite game for citizens, and NFL betting is a huge business. Compared to all other sports, football matches experience huge traffic, and sports fans wait for the season to start. The legalization of sports betting in Iowa took place after Governor Kim Reynolds signed SF 617 into law. Players residing in the state of Iowa and interested to know about IA retail sportsbook can go through the content.
Top NFL Betting Sites in Iowa
The Best Online NFL Betting Websites in Iowa
Well, many online sports betting sites are there to bet on individual NFL games, but here we have included only the best. The gambling websites are ranked specifically on certain factors. Let's check out to choose one of the betting websites:
Licensed: The online sportsbooks listed here are licensed, ensuring fair play and scam-free. Regulated by the Iowa Racing and Gaming Commission, which is why the websites will not promise you something that cannot be fulfilled.
Excellent Banking Options: Different banking options are available for both withdrawal and payment so that players can make transactions through any method. Some exclusive methods are there that won't charge any transaction fee as well.
Great Customer Service: At times, while wagering, it is usual to come across issues, and you will look for the customer service section. An excellent customer service section shows that they care about their customers and solve the problem quickly.
Top NFL Online Betting Sites in IA
DraftKings Sportsbook
Get up to $1025 for free, once you create your account on DraftKings, for which no bonus code is required for that. It is divided into two parts; one is a 20% up to $1000 in first match deposit and $25 on sign up. The NFL betting apps are available on Android, iPad, and iPhone. The welcome bonus is attractive, and other promotions, like VIP loyalty programs, rewards are also available. The DraftKings betting app has excellent loading speed, and the overall performance is great. The app is accessible through the website of DraftKings, and the layout is clean.
PointsBet
The Iowas online sportsbook has successfully earned a huge fan base in Iowa and provides a unique form of the high-reward feature with high-risk, and the promo code is BONUSNOW. The extensive range of sports on the betting website is the reason that separates PointsBet from its competitors. For $1, get 1 reward point, which you can redeem at any time you want. It's an easy way to increase your bankroll when required.
William Hill Sportsbook
Enjoy a free bet worth up to $500 when newbies create their account on the William Hill Sportsbook platform. It is one of the largest operators with a variety of bets and easy to navigate. Different other promotions are also available like Saturday Upset Special, refer a friend, Thursday Night Feature, etc. It's time to start playing and enjoy the experience on William Hill.
Wagering Types You Can Choose During Online Betting on NFL Matches
When it comes to football betting, knowing the terminologies are vital, and it includes wagering types, which are:
Points Spread: It is known as the king in football, and while betting on favorites, the team must win more than the points. In terms of underdogs, either they should lose by less or win outright. The range in point spread varies from +1.0/-1.0 to +14.0/-14.0.
Moneyline: It is the first NFL wager to appear and is likely represented in three digits. Bet on the team that will win the game and take the reward Compared to others, it requires attention and research to win.
Over/Under (Total): It is a number that the oddsmaker believes that both the team will score in the day's match. Choose over/under depending on what you think it will be. Over is for the score about the one stated by oddsmaker, and under is below.
Live Betting: Also, it is known as in-play NFL betting, and the odds get updated throughout the match. It is placed before kickoff and can be changed till the final whistle is made. The opportunities available are halftime, each quarter, etc.
Props: It is about any occurrences that can happen any time during the football match and may not affect the outcome. It can be free agent props, draft props, player props, Super Bowl props, team props, etc.
Futures: Place the NFL wager today, and the results of which will be revealed in the future. It is available at any time and includes Season Win Totals, Conference Champions, Division Champions, etc.
Teasers: Similar to parlays, but the point spread can be adjusted, set by the NFL online sportsbook.
Parlays: It is a combination of more than two bets, giving higher payouts. Remember that to win; you cannot afford to lose any of them. If you fail to win anyone, you lose.
If Betting: Alike, parlays, but no need to win every bet to get the payouts. If you win two and lose one, you will get the rewards for the two.
Pleasers: Like teasers, but the point spread is shifted by the bookmakers. It is not so advantageous, but the payouts are higher.
Round Robin Parlays: It allows to opt for several two-team parlay combinations, and the chances of winnings are higher, so fewer payouts.
Understanding the Odds in NFL Online Betting App
The football odds are differentiated by a positive and a negative number. The favorites are indicated by a negative sign and underdogs by a positive sign. The odds given represent the amount that you win on a $100 wager. It is simple and to understand, remember that the positive sign gives more money, while the negative sign gives less.
Description of NFL Season for Betting on Football in Iowa
The National Football League consists of 32 teams, categorized into the AFC and the NFC. It is one of the four major North American professional football leagues with a 17-week regular season and starts from early September to December. Every team needs to play 16 games with one bye week. Following this, from every conference, seven teams qualify for playoffs. The National Football league playoff is a single-elimination tournament, determining the champions, the Super Bowl.
Throughout the entire sports leagues, enough chances are there to bet on. But the biggest opportunity is to bet on NFL playoffs and the Super Bowl, as the chances of winnings are higher with fewer people placing wagers. The start date of the Playoffs is 9th January 2021, and Super Bowl is 7th February 2021.
Football Online Betting Tips for Gamblers in Iowa
Here are some best tips to remember on how to bet on the NFL are:
Collect Updates About Players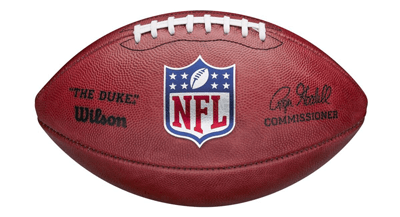 Check how players have utilized their time in practice, did they face any injury, what their previous data say, etc. Additionally, find out the NFL match is on home-ground and the previous winning records of the team. All these things will help in evaluating whom to place.
Check Out the Wagering Types
What are the types of football wagering being offered by the online sportsbook? Check which type you should go with for a particular game. Do not hurry and believe everything that your friends are saying. Prepare a strategy on your own and play accordingly.
Wrapping Up
In this NFL Betting Sites guide, you have everything that will direct you to go ahead and start Iowa NFL betting. The football betting tips will also help you to understand which wagers can give you more profits. As the regular NFL season is live, you can finally startup. All you need to do is provide the details like name, address, Social Security number, email id, phone number, etc. Completing the registration process will allow you to place bets on football.
Read more about legal online gambling and betting in Iowa:
Frequently Asked Questions
Where in IA can I bet on the NFL?

In IA, different sportsbooks are available, like DraftKings, William Hill, PointsBet, etc. Register through the rules and regulations and sign up on any of the wagering websites. It is interesting and the best way to earn some money while enjoying a match.
What types of bets can I make on NFL games?

The types are money lines, futures, parlays, props, teasers, spreads, live betting, over or under, etc. Every terminology is different, so understand all of them. Also, collect information on the teams and their previous data. It helps in increasing your chances of winning.
What factors should be considered while betting on NFL games? 

The factors are choosing a licensed and regulated sportsbook, bonuses offered, wagering types, payout details, etc. Payouts are most important as if you do not get some profit, there is no point wagering.
How old should I be to bet on the NFL in Iowa?

You must be 21 years old to play in Iowa. Sign up on a website and complete the registration process by providing the ID card. Bettors wait to attain the age requirement to start betting on the website.
What are the most popular games to bet in the NFL?

The most popular games are the playoffs, the Super Bowl, and the regular season. Several opportunities are available to win higher profits for which you must register. Go ahead and try wagering on the game.