Iowa Online DFS Review - IA Betting Sites & Bonus Codes
The betting scenario in Iowa has completely changed, and the sports fans in the state have another way to enjoy their favorite sports. On May 13th, 2019, Iowa passed a law that legalized betting on Daily Fantasy Sports contests. If you want to bet on daily fantasy sports in the state, then you should gather all the important information regarding it. In this detailed article, we tell you everything you need to know about IA Daily Fantasy sports betting.
Best Sportbook Sites for Iowa DFS Betting
How to Choose the Best Daily Fantasy Sports Site in Iowa?
To ensure that you have a seamless DFS betting experience, it is important to do thorough research and evaluate different IA online sports betting sites and choose the best among them. The first thing to consider is that the sports betting site is licensed and regulated to ensure it follows the guidelines set by the state administration.
Also, look at the sports offered on the daily fantasy site and choose a betting site that has tons of sports to bet on. Security is also an important factor that you should not overlook to safeguard your private information.
Top IA DFS Online Betting Sites
Below are the best IA real money betting sites:
DraftKings DFS
This popular gambling website was launched in Iowa on February 19th, 2020, and is administered by Iowa Racing and Gaming Commission. There is also a DraftKings app for iOS and Android users.
Welcome Bonus – To welcome the new players, the online sports betting site offers a welcome bonus of up to $500. On the first deposit, the players get to win a 20% deposit match of up to $500. To be eligible for this bonus, the players have to make a minimum deposit of $5.
Wagering requirement – For every $25 that players play on sports betting, they will receive $1 as a bonus. The players must comply with this requirement within 90 days of the first deposit. This promotion at Iowa DraftKings end of March 1st, 2021.
Sports Offered:
NFL season
NBA
PGA
MLB
NHL
Soccer
MMA
Tennis
CBB
CFB
FanDuel DFS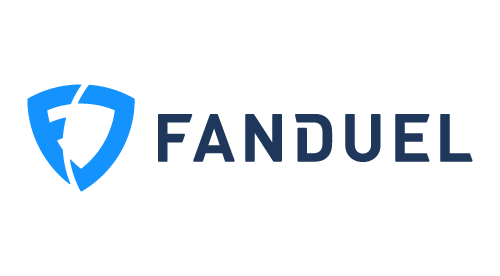 It is another popular betting site that offers to bet on DFS online. FanDuel in Iowa was launched on September 4th, 2020. There is also a dedicated sports betting app, which allows you to bet while on the go.
Welcome Bonus: The FanDuel site offers its new players a risk-free bonus of up to $500. There is also no deposit bonus, which players can get merely after registration without needing to buy promo code.
Wagering requirements: The minimum deposit requirement for this bonus is $5. After making the first deposit, the players need to wager the amount within 14 days, or else it will expire.
Sports Offered:
NBA
NFL
NHL
Soccer
CFB
MLB
Tennis
NASCAR
Golf
CBA
WNBA
Types of Daily Fantasy Sports Contests in Iowa
Sites that offer legal sports betting in Iowa offers the following types of DFS contests:
Double-Ups and 50/50
A 50/50 contest has various entries, and the top 50% of the entrants get to win money. And entrants who will score within the top 50% of the field get to win an equal share of the prize pool. Entrants whose score falls at the bottom 50% of the field do not get anything. Players have to try to work towards placing themselves in the top 50%. It doesn't matter who scores the highest.
Head-To-Head
This type of DFS content works on the same principle as the 50/50. The entrant who manages to score the highest wins. You do not have to necessarily shoot for the highest score; instead, you must take a lower-risk approach. With an effective strategy, you can almost double up your entry fee.
Tournaments and Leagues
These are football contests in which tons of the players (even thousands) can join. The main difference between tournaments and leagues in IA DFS is that the latter is salary cap-based contests. In leagues, specific entries are allowed, and it has a predetermined prize pool. The size of the league can range between 10 and 2350.
Guaranteed Prize Pools
In this form of DFS tournament contests, the prizes are guaranteed irrespective of the entrants. In a single entry contest, the odds are equal among all participants as entries are capped per player. But in multi-entry, each player gets to submit multiple lineups for a contest based on their preferences. Multi-entry lineups come with more risks.
Variations of Daily Fantasy Sports Welcome Bonuses at Iowa
Daily Fantasy Sports betting sites that hold active operator licenses work to provide the best services to the customers. Following are the welcome bonuses that you receive when you bet on individual DFS games:
No Deposit Bonus
The best way to bet on DFS games for free is through no-deposit bonuses. These bonuses are offered soon after the players register on the DFS gambling platform. Although the value of such bonuses is low, they give you the chance to win real money. These are offered as site credit, so you can use them to bet on your preferred game without risking money.
Example: You may get a $10 sign-up bonus after registering on a sports betting platform. There may or may not be the requirement of a promo code based on the DFS platform.
Percentage Match Deposit
This is a more high-value bonus, which requires you to make a deposit after the registration. In this, the betting site will match your deposit up to a certain percentage. These types of bonuses come with high wagering requirements that must be met for you to get the benefit of the bonus.
For Instance: A site may offer a 100% deposit match of up to $300. So if you make a deposit of $300, the site will provide you with $300 as a bonus. And there might be a 25x rollover requirement that you must comply with before being able to withdraw the rewards.
Risk-Free Bet
This is a form of DFS bonus to protect your first bet to a certain value. The value of this bit depends on the DFS betting provider. If you win your first bet, you get to keep the cash prize. But if you lose the first bet, you can request the wagering site for your bet amount up to a predetermined value.
For example: A DFS betting site offers a risk-free bet of $500 on your first wager. And you bet $600 and lost; then the site will credit $500 back to your account. These bonuses also come with certain wagering options that you have to comply with before being able to withdraw the money.
How to Bet on Iowa DFS: Useful Tips
Whether you bet on a retail sportsbook or online site, it is important to implement a strong strategy to increase your winning opportunities. Here are some useful tips that will help you build a reliable strategy:
Be Aware of the Player's Statistics
The DFS odds depend on the performance of the players. So you should keep monitoring the value of the players. Based on the player's statistics, you should pick a team.
Understand the Winning Percentage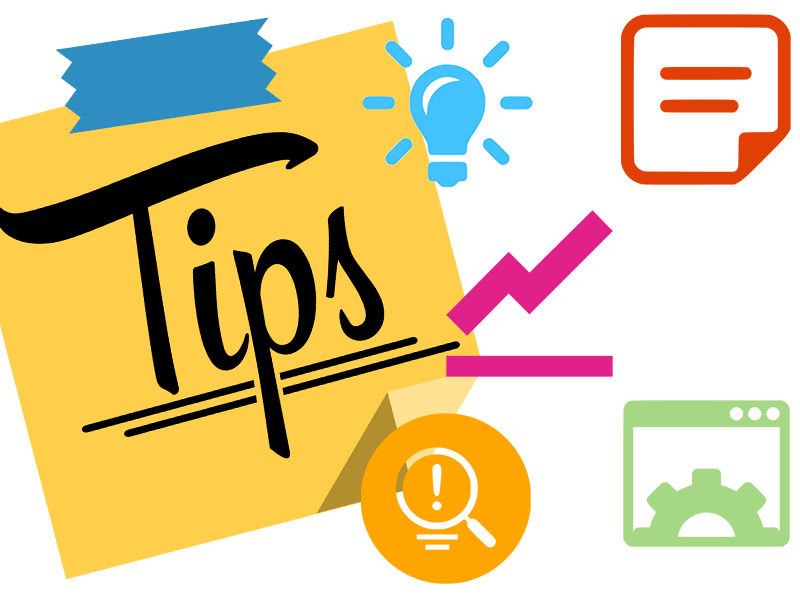 The goal here should be to focus on better than the average player. Winning percentage is different based on the prize structure of the tournaments. So before starting your DFS sports betting journey, make sure you understand the break-even percentage of the contest and whether or not it is beneficial for you.
Maintain an Adequate Bankroll Management
To increase your win totals, you must have an adequate bankroll, to begin with. Do not put all your money on a single contest lineup. When you put all your money on a single contest, there are greater chances of you running out of money. Be conservative while managing your bankroll techniques. Choose a contest where the buy-ins are smaller. This will allow you to spread your bets and eliminate the chances of running out of money with one bet.
Finding the Best Value
Daily fantasy sports at Iowa allow every player to earn points for his or her in the contest. For instance, in baseball, the points are gained from getting on the base, scoring runs, etc., striking out players. The value of the player is measured by evaluating the points scored and the salary spent on the player. If you keep the money you spend on every point lower as opposed to your competitor in every position; it will allow you to win. In the beginning, look at how many points on an average are needed to win the particular contest you are playing. Based on this average, select the players for the lineup.
Live Betting
By monitoring the actions of the game in real-time, in-play DFS betting allows you to make a more informed decision. In this form of betting, you wager on live DFS games. Live betting is especially great for big events like the Super Bowl as the course of the events changes rapidly. With live betting, they can bet based on what is happening in the game.
Choose Different Types of Bet
DFS betting is about increasing your winning chances. So instead of sticking to a single kind of bet, be versatile in your choices. This way, you can explore different aspects of Daily Fantasy sports and determine what works best for you.
Understand the Scoring Rules
Various DFS sports betting websites and tournaments have different ways to score competitions. And, it is important to know the scoring rules while placing your wager. For instance, if a competition provides you with six points for a passing touchdown, then you should invest in a good quarterback.
Leverage Multiple Lineups
Daily Fantasy sports allow you to win big with a small investment. If you put multiple teams in standard leagues, then it would not be a positive move. In the DFS contest, you should focus more on spending extra lineups.
Understand the Ceilings or the Format
There are two types of formats, tournaments, and cash games. You choose the lineup based on the format of the DFS game. In the case of a cash game format, you can choose either top or middle of the pack score. All you have to do is focus on is the payout zone. It implies that you have to avoid the gamble players and concentrate on proven workhorses.
Final Thoughts
Daily Fantasy Sports betting allows you to draft the team from a group of athletes, and based on the performance of the players, you earn points. By playing against other people, DFS betting sites allow you to earn more money. The efficiency of your gambling experience is determined by multiple factors, including the site you choose, the strategy you implement, and how well you are able to understand the players' statistics. Above, we have shared a lot of information regarding online sportsbooks for DFS Bets.
Read more about legal online gambling and betting in Iowa:
Frequently Asked Questions
Is betting on DFS legal in Iowa? Is DFS just a form of sports betting? 

Yes, betting on DFS is legal in the state of Iowa. No DFS and sports betting are two different phenomena as in the former; you place a bet on the salary cap set by the site. In sports betting, you bet directly on various sports events.
Should I pay taxes on DFS winnings in IA? 

Even though DFS is considered a social game, the winning derived from it is taxable. The players have to report their winning and losing sessions separately. 24% of your betting wins are taxable under the law.
What is the minimum age required to bet legally on DFS in Iowa?

In order to participate in season-long fantasy sports contests or any form of betting in Iowa, you have to be 21 years of age or above. The sites require your social security number to authenticate your information before allowing you to play on the site.
Can I play on multiple DFS websites in IA? 

Yes, you can choose to bet on multiple sites in IA. The leading sites also allow Iowa mobile sports betting, which allows you to bet while on the go.