Iowa Elite Online Sportsbook Review - Elite Sportsbook Bonus Offers
Deposit Bonus 50% matched up to $500 + Risk Free Bet $500
Pros
+

Extensive Collection Of Games - Elite caters to the needs of the bettors and offers a wide variety of sports to betting on. You will also see the odds of each team that is playing at the time for added convenience.
+

Great Bonus Option - Elite offers one of the best welcome bonus options in Iowa. Right off the top, the new players can get a risk-free bet on their first of up to $500. And they do not even add a special IA Elite promo code.
+

Intuitive Interface - By looking at the website, it is clear that the platform has collaborated with reputable software providers. The site has clearly labeled menus placed so that players do not have any difficulty navigating their way around.
Cons
⨯

Lack of Payment Options - As opposed to Elite's rival sportsbooks, Elite falls behind in terms of banking options. Bettors expect to enjoy a wide range of deposit and withdrawal options to fund their betting activities. But Elite only has two payment options for depositing and withdrawing the money.
⨯

Lack of mobile app - Although the website is optimized for mobile, not having a dedicated Iowa Elite Sportsbook app  is a drawback. Major online casino sites and sportsbook platforms offer a dedicated platform for players to enjoy wagering while on the go.
Screenshots
The Professional and Amateur Sports Protection Act (PASPA) was a bill that prevented the states from providing legal sports betting. But in the year 2014, this act was struck down as unconstitutional. Since then, many states in the USA have introduced this sports betting, and Iowa has added its name to the list in 2019. There are many legal sites, and the Iowa Elite sportsbook is one of them. In this detailed IA Elite Sportsbook review, we tell you everything you need to know about this gambling website.
List of Sportsbooks for the Best Betting Experience
IA Elite Sportsbook Online Review: an Overview of the Website
Elite online sportsbook in Iowa launches its sportsbook on August 12, 2020. It is owned and managed by Elite Casino Resorts. The sports betting website is administered under the Iowa Gaming Commission. It is the 11 sportsbook that has been launched in the state. While there is no Iowa Elite Sportsbook app, the site has been optimized to work on mobile. Let's delve into the other aspects of these betting websites.
Iowa Elite Sportsbook Bonus and Promotions
Elite Sportsbook is one of the best wagering sites in terms of bonuses and promotions. Following are the offerings by the site:
Welcome Bonus Offers: Risk-free First Bet of Up to $500
Elite Sportsbook has a new player welcome bonus in which the players will get a risk free bonus of up to $500. After the new players have signed in, their first bet will be risk-free. On the loss of the first bet, the players are eligible to get the best amount back up to $500. To be eligible for this wager, players have to place their first bet within 24 hours, and you have to select the wager with payout odds above +300. These bonuses can only be used on straight wagers, progressive parlays, parlays, and teasers. You have to bet with this bonus within seven days or else it will expire. This bonus is only valid till December 31, 2020. And there is no need to add any Iowa promo codes Elite Sportsbook.
Iowa Always Wins Up
Elite Online Sportsbook is extending up to $25 every week in terms of loss insurance to players who wager a full pre-game straight wager of over $50 or an "NCAA Football-Iowa" spread wager or money line wager until December 12, 2020. And if you bet on Iowa winning, and the team loses, you will be rewarded with one free bet for every point that Iowa scores up to $25.
Sports Offers at Iowa Elite Online Sportsbook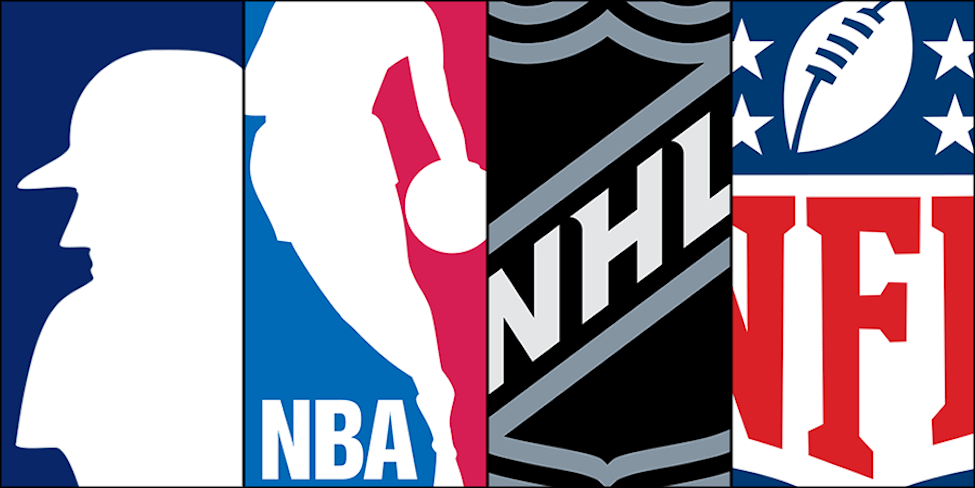 Elite sports betting brings players tons of wagering options. All the major sports games in the country are offered on the gambling site. Following are the sports offered by Elite Sportsbook:
NFL
NFL is an abbreviation for National Football League, and it is a professional American football league. There are 32 teams in the NFL that are divided between the American Football Conference and National Football Conference. It is of the major North American professional sports leagues and the highest-level professional American football league worldwide. The season of the NFL starts in September and finishes off in December.
MLB
Major League Baseball or MLB centers on baseball sports events in the country. Each season of MLB has 162 games. In the MLB season, 30 teams compete with each other, in which 15 teams come from the National League, and the other 15 teams belong to the American League. There is one team that hails from Canada.
NBA
The NBA stands for the National Basketball Association and is one of the most popular sports leagues in the world. The NBA is referred to as the professional basketball league for men and is considered the premier professional men's basketball league in the world. In this, 30 teams play against each other, out of which, 29 belong to the United States, and one team belongs to Canada.
NHL
National Hockey League or NHL is a professional ice hockey league, which comes from North America. NHL is the premier professional ice hockey league worldwide. It was founded on November 26, 1917, and since then, it has been popular across the country. It is played against 31 teams, out of which 24 teams belong to the United States, and the rest seven teams belong to Canada.
Football
Football is one of the prominent additions to the US sportsbook because of the strong popularity of the game. Players get to bet on different football league matches such as National Football League, Canadian Football League, College Football, etc. With such extensive Iowa Elite Sportsbook football contest options, there are immense opportunities.
Types of Sports Betting Offered in Elite Online Sportsbook
Elite Sportsbook odds depend on the kind of wager you are selecting for your bets. Following are the sports betting menu offered by Elite Online Sportsbook.
Moneyline Bets
Money Lines are the most common type of betting option in Elite Sportsbook you will find in online casinos and US sportsbooks. In this form of betting, you simply choose who will win or lose the bet. The fact that each bet is paid on a different schedule is the only thing that makes this bet perplexing. But there are no points spread to understand, which makes it a good option for new bettors to try.
Point Spread
This form of betting is highly popular in basketball, football, and college football lines. It is also known as an equalizer as the teams in this form of the Elite wager are created equally by sportsbooks, so they all have equal opportunity to win. This encourages players to place money on both teams. The team which is playing well is referred to as Favorites whereas the team which is performing badly is considered as underdogs.
Half-Time Bet
A half-time bet is a form that is placed on the half time and the full time in a particular patch. In an Elite Sportsbook half-time bet, there are two combinations that you can use to bet. You can either choose to predict what will happen in the first half of the match. These bets are wrapped up after the first half is over. You can also make predictions on the second half of the bet, like wagering on the outcome of the match.
Futures Bet
A future bet is a form of Elite Sportsbook bet in which you bet on sports events where the outcome will be determined in the near future. The outcome of this bet will come in the future; instead of the day, it is placed. Elite Sportsbooks players enjoy this form of bet as it has a longer life. It enables a wager to have the ability to place the money on multiple games without putting in a lot of time in researching each game.
Parlay Bet
This US sportsbook allows players to participate in one of the most popular types of betting-Parlays. In this form of wager, you get to combine multiple games into parlays. You can use different types of Elite Sportsbooks bets and make one big bet. The condition is that you have to use bets placed on different games. This type of wager has higher betting limits and allows you to earn a substantial amount. But if you lose even one leg, you will end up losing your entire bankroll.
Teasers Bet
Teaser bet is similar to parlay bets in terms of the fact that they both allow you to combine different bets into one. Although multi-bets offer a larger payout, this is not the same with teasers. The main element that separates teaser bets from conventional parlay bets is that the players have the option to modify the over/under totals and point spreads between and 10 points based on the sports. The ability to change the wager makes a bet easier to win.
Elite Online Sportsbook Mobile App Review
A majority of online casinos and sportsbooks offer betting apps. Many players expect sportsbooks to be also mobile sportsbook operators. But presently, there is no Elite Android app or iOS app. While there is no app, Iowa Elite has optimized its gambling platform for mobile use. It allows efficient betting online seamless on your smartphones and tablets.
How to Start Us Betting on Mobile With Iowa Elite Sportsbook?
The process of signing up for Elite mobile betting accounts is similar to what you will do on the desktop. You will continue to get a bonus on the first real money bet as a part of the welcome bonus. You can use different types of bets to win rewards for sports bets.
Banking Options With Iowa Elite Online Sportsbook
The banking method for Elite Sportsbook is standard, and they only have two options, including:
Play+Card
It is the prepaid debit card, which is linked to the player's Elite sportsbook account. They can register for a Play+Card for free and fund their card using bank transfer, debit card, or credit card. And the Elite Sportsbook platform will send the physical card via mail. You can use this physical card to make purchases and withdraw cash at the ATMs from the mobile betting account.
In-Person Cash Deposit
The next option is to visit Elite directly in Iowa and deposit cash at the casino and fund your account. This option is suitable for people who have Elite casinos near them and do not trust online payment methods.
The minimum deposit limit stands at $10 per transaction, whereas the maximum deposit limit is set at $2000 in a day. Once you have a request to withdraw, the Elite sports betting review is added to your account.
Final Thoughts
Iowa is new to the sports betting landscape, and Elite online sportsbook is one of the best betting platforms to consider. Though it is a new online platform, the site has managed to check almost all the right boxes. But it still has a long way to go before it can be noted as the best betting site in the state. If you are new to the betting world, Iowa Elite sportsbook is a sports betting platform that you can consider to start your journey.
The Elite Sportsbook site continues to offer tons of interesting bonuses and promotion programs. Also, you will find almost all sports that are popular in the USA and a lot of wagering options. We try to bring detailed betting bookmaker reviews like this to provide you with the right knowledge to make an informed decision.
We hope that information from this article was helpful but, if you still have any doubts, do not hesitate to check other reviews that we prepared for you. There are a lot of options on the sportsbooks market in Iowa, and you can be sure that we choose only the best ones for you:
Frequently Asked Questions
Is Elite online sportsbook legal in Iowa?

Yes, Elite online sportsbook is legal in Iowa. The site was launched in the year 2020 and, in a short time, has gained a lot of traction among the bettors.
Who can play at Elite in Iowa?

Iowa has set the legal betting age to 21. So players registering on Elite sports must submit proof to authenticate that they are 21 years old or above.
Does Elite charge fees in Iowa?

Elite does not charge any fees from the players for registering on the platform. But you have to make a minimum deposit to participate in real money wagering.
Are Elite winnings taxed in Iowa?

Yes, your betting rewards are taxable in Iowa. The receipt from your gambling activities is subjected to Iowa's sales tax. The government can withhold 5% of your bet winnings.
How long does it take to withdraw from Elite Sportsbook in Iowa?

Withdrawing money from Elite Sportsbook is simple. Once you have requested the payout, it takes around 72 hours. Once your request is processed, you can use your Elite prepaid card to withdraw money from your account.