Iowa Sports Betting Online – Everything You Should Know
Iowa online sports betting is finally legal with growing numbers of new sports bettors in Iowa looking for top sportsbook operators that offer diversity as well as mobile sports betting apps. Iowa waited a long time for legalizing sports online and they are following in New Jersey's footsteps in becoming a state where sports online is prominent.
Best Sites for Sports Betting Online in Iowa
The Iowa legalization is uniquely different from other US states with Iowa sports betting online not being able to operate without a land-based partner to accept new players. A corresponding casino and sportsbook must collaborate in a partnership with punter forced to open accounts in person. This is not a permanent fixture as it will stop in January 2021.
The Hawkeye State has no shortage of land-based or online Iowa sportsbooks with the difference that all of these can now operate legally through Iowa Sports Betting Apps or browser play. While it is a minor inconvenience to register in person, you can continue gambling online for as long as you want.
Which Iowas Online Sportsbooks Have Been Granted Licenses?
With gambling and money wagered on sports now legal, no casino or poker sites are allowed. Sports fans are fortunate to have a large number of sportsbooks are available. The somewhat limited number that we list here is not due to the lack of gaming sites, it is because some have not yet updated or applied for licensing and regulations that are required. The largest trusted and most popular in Iowa have complied and partnered with various casinos. With the ability to have 2 sportsbooks to one casino, some tribal and others have two sportsbooks operating.
Available Online Sportsbooks for Gamblers in Iowa
DraftKings Sportsbook – DraftKings has an excellent welcome bonus aside from the fact that it is a leading online sportsbook with a vast number of gaming. It is also the number one Fantasy Sports League platform that is known throughout the USA.  With mobile and browser play it has an excellent app. Major sports leagues including NBA, MLB, NFL, NHL, Basketball NCAA, and also top Pro Leagues like NCAAF, KBO, PGA Tour.
PointsBet Iowa – If you want to bet on PointsBet Sportsbook you can get risk-free ones when using the promo code PLAYNJ.
William Hill – Up to $50 is what you will get when placing your first bet with IA William Hill Sportsbook. Several casinos are partnered with this bookmaker including Lakeside and Prairie Meadows.
Hard Rock – land-based Sioux City sportsbook has an excellent Android and Apple app for mobile gamers. Download its sports betting apps from the Play Store while Android all is on the online gambling website.
Elite Sportsbook – is part of the Riverside Casino and Golf Resort.
Q Sportsbook – Q isn't partnered with any online platform yet but that may change. Not that it would make any difference as a land-based casino and sportsbook can have 2 affiliates even when they have their own sportsbook like Q has.
Sports Betting Brands and Launch Dates in Iowa
Sports Betting Apps & How to Bet on Mobile?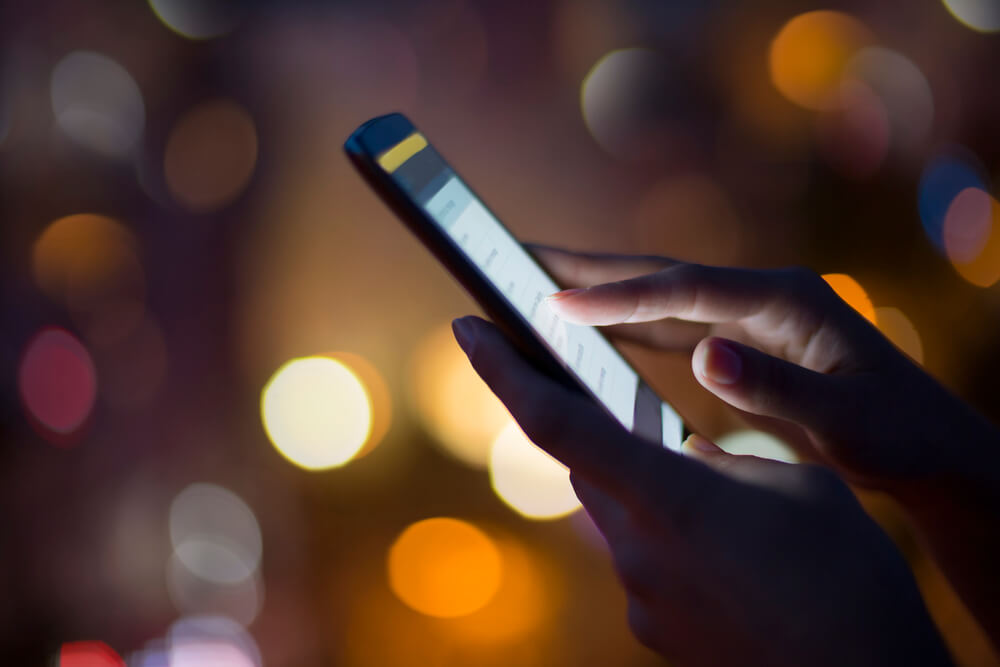 Online sportsbooks often have an IOS sports betting app. With Google Play strict around it, the majority of Android apps are available for download directly from operator platforms. iOS are predominantly available via Play Store and if not, it can be downloaded via a sportsbook as well. Follow the on-screen instructions to install the gambling app which can be for desktop play too. Both Android Sports Betting Apps as well as iOS Sports Apps are free downloads with every sport that is available via a desktop platform, ready for online gambling too.
Setting up a Sports Betting App and Account
Iowa Sports Betting Online launched in August 2019. Iowa online sportsbooks, as well as Iowa online sports betting apps, started on August 15. While some of the brands opened their virtual doors in August, several others started in September. While licenses have to be in order, sportsbooks partnered with land-based casinos until a later date.
Online Horse Betting in Iowa
Racetracks
Iowa does not have many racetracks but residents in the state love horse races but moreover love betting on horses. With two tracks, there are plenty of opportunities nonetheless. The one-mile racetrack in Altoona is also part of a land-based casino, Prairie Meadows. Mystique is another race track with greyhounds and other races that features at sportsbooks.
Off-track Betting
Bet on horses at sites like these:
Prairie Meadows Casino & Racetrack
Wild Rose Casino in Clinton
Council Bluffs
Burlington
Iowa Indian Casino
US Racing
Riverside
Davenport
Types of Legal Sports Betting in Iowa
Point spread – is an industry favorite with betting odds leaning towards bookmakers favor. Punters find the best point spread or odds set by a bookmaker.
Money line – these bets are suitable for various types. It is recommended for novice bettors with little to no knowledge as it is straightforward on winning team odds. Plus and minuses in odds are important. You must take note of the +- signs before a number. If the odds stipulate + 120 it means you win 120 for every 100 bets. A + odds mean the bet was for an underdog. – bets are for favorites.
Totals – bet on an outcome of two teams combined. Totals can go under or over with variations depending on the sports betting rules of different Iowa sportsbooks.
Partial game lines – here you focus on what matters during a match and in a way it is a combination of several types including moneyline, total and other game odds. It is not something that is difficult though when looking at a slip.
Parlay – here more than one wager is linked. You can win more through parlay bet as 2 independent bets.
Teasers – most Sports Betting online operators have teasers bets on basketball and football.
Pleasers – if you want more money and have the experience, the bet slip will guide you to place a Teasers which is similar to teasers except you will win more.
Round robin – a single wager that consists of several parlay bets where you don't have to win every wager within the parlay.
Futures – these are what the name indicates, Super Bowl weekend even if it is months away.
In-play – bet on sports in Iowa even when you were too late to place an early one before the match started. Great when you want to place one as the game or match unfolds.
Propositional wagers – here player makes a decision on what happens with players on the field, during a game, a season or cricket series, baseball, soccer, tennis matches, etc.
Betting on Popular Sports With Iowa Sports Betting Apps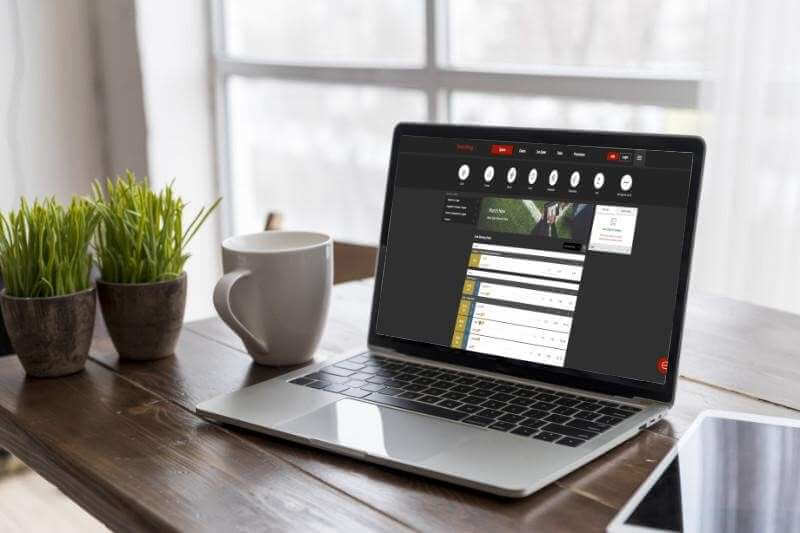 Sports wagering are allowed throughout Iowa from retail and online venues that obtained the needed licensing. Lotteries are also legal but then has always been while this can only be purchased at retail shops. Daily Fantasy Sports and Contests are big in Iowa with it falling under the same legal sporting umbrella. Top sports besides top sports leagues NHL, MLB, NBA, NCAA, NFL, NASCAR, Basketball (all leagues), Boxing, Bowling, Darts and Cricket as well as Rugby, Olympics, Mixed Martial Arts, Lacrosse, Hockey, Golf including PGA, LPGA and Football, you have plenty of options. Soccer offers a host of possibilities with different leagues as well as various Tennis betting possibilities. Also, lesser bet-on sports like Track & Field, Sailing and Softball.
Motorsports – the .88 miles, Iowa speedway with NASCAR racing is one of the top sports bets in Iowa.
Hockey – Iowa does not have an NHL team, however, plenty of Minnesota Wild fans live in this state.
Basketball – while you will not find an NBA team, you will find plenty of huge fans of the Bulldogs, Cyclones, NCAAB and the top Chicago Bulls.
Online Betting on Super Bowl in IA
The US' most popular event that nobody wants to miss is the Super Bowl. Iowa legal online sportsbooks experience tons of action with NFL season which is nothing compared to the Super Bowl. Previously Iowa residents couldn't place online bets, now they can bet in Delaware retail with Montana coming up. Online Super Bowl bets can be placed at:
FanDuel
William Hill
DraftKings
Betting on March Madness in Iowa
The lack of an NCAA tournament winner in 2020 sees Iowa as a favorite to win in 2021. Several large online sportsbooks have revealed the odds for March Madness 2021.
FanDual 20/1
DraftKings 15/1
Iowa Online Betting on NFL Sunday
While Iowa does not own an NFL team, residents appear to be supporting the Minnesota Vikings. Betting on NFL Sunday via sports wagering apps from Hard Rock Sioux City Sportbook, DraftKings, Elite Casino, Q Casino, and PointsBet.
How to Start Betting Online? – Registration and Betting Tips
Placing one online is the same across any Iowas sportsbook. Access the operator that will invite you to register with either a welcome bonus or a free bet. That is one of the main attractions and certainly, when you click either in the promotion or log-in button you will be taken to another screen. Add your banking preference and personal details and join. You are ready to place your first sports bet. Access the sports menu, pick the sport, market and choose odds to add to the bet slip. Once you click place bet, you can wait for the results.
Are Daily Fantasy Sports Legal for Gamblers in Iowa?
Legal sports betting in Iowa include Daily Fantasy Sports and Fantasy contests which are overseen by the Iowa racing and gaming commission. One of the largest fantasy sports sportsbooks is DraftKings and FanDuel. With the signing of the bill, Iowa residents can freely place bets.
Banking & Withdrawal Methods Preferred in Iowas Sports Betting Portals
There are more than enough payment methods and ways to deposit funds at a gambling portal. Even though players currently use land-based casinos to register, it will change in less than a year. Usually, a player chooses the payment method and currency during registration directly on the gambling platform. IA Sportsbooks and casinos all use the same payment methods with a few changes depending on their preference. One thing that remains the same too is that you must use the same method to withdraw winnings as you used to fund your account.
Debit & credit cards are accepted by most Iowas online sportsbooks. There are no fees with the minimum deposit amount ranging between $10 – $20 which depends on the operator. Withdrawals are longer than most methods with the minimum period of 5 days.
E-wallets – Neteller and Skrill are used at most as they are secure and safe while it is instant to deposit and withdrawing your money is cleared within a day.
Pre-paid cards – Paysafecards and tribal bingo (class ii) casino cards are anonymous and instant with the only downside that you cannot reverse funds and neither use these as method to draw money.
Pay by phone allows residents of Iowa to fund their players account via their phone bill which is an instant deposit and does not have any fees. The downside is that it is not possible to withdraw using this method. Players using pay by phone often use bank cards as withdrawal method or PayPal.
PayPal – Most Iowa casinos have PayPal portals for anonymous banking. With a low minimum deposit, it is one of the oldest e-wallets that is great to withdraw your money as well. Instant deposit with zero fees while you will get money in your PayPal account within 24 hours.
 PayNearMe – This method is one of the latest and definitely one of the greatest. You can buy these at retail stores including 7-Eleven. Add money to the card and send the funds to the Iowa casino by following the prompts online. It is safe and anonymous with instant banking.
Land-based casinos in Iowa with sportsbooks:
Ameristar Council Bluffs
Catfish Bend
Diamond Jo – Worth
Grand Falls
Harrah's Council Bluffs
Horseshoe Council Bluffs
Isle of Capri – Bettendorf
Isle of Capri – Waterloo
Lakeside
Prairie Meadows
Q Casino
Rhythm City
Riverside
Wild Rose – Clinton
Wild Rose – Emmetsburg
Wild Rose – Jefferson
Iowa Online Sports Betting Legislation & Sports Betting Law
The long-awaited Iowa gambling laws and taxes bill that was passed by Supreme Court legislators enable Iowa residents to bet online finally arrived in August 2019. Punters have plenty of options for online money wagering with a few strange exceptions. Nobody in Iowa can register at an online sportsbook for the time being.
The SF617 law requires that gambling platforms online partner with casinos in the state for players to register in person before they can access sports platforms online. This law will carry on throughout 2020 too until 2021 when it will be revised if needed.
Read more about legal online gambling and betting in Iowa:
FAQ
Is online betting legal in Iowa?

Yes, residents of Iowa can bet sports online via desktops and mobile devices. All sports including fantasy sports and horse racing are available online.
What are the best online betting sites?

Some of the leading sportsbooks include DraftKings, FanDuel, PointsBet and William Hill.
Do you have to live in Iowa to gamble online?

Yes, unless you are outside of Iowa and travel to within the state lines. Punters have to register in Iowa to be able to bet and with mobile sports betting apps that have geolocation software, you will not be able to place one unless you are in state.
Do you have to be 21 to bet on sports?

Yes, no player can bet on sports unless they are over 21. The only sports that are allowed for individuals under 21, is Daily Fantasy Sports where 18 is legal age. DFS, however, isn't quite classified as sports gambling.
Where can I bet on sports in Iowa?

Partnered with riverboat casino, tribal casinos as well as other land-based casinos across state, punters can bet at a sportsbook, or they bet via online apps as well as a large number of land-based casinos with a sportsbook or a sportsbook linked to a casino that recently gained its license  by offering sports to people of Iowa.