Best Legal Boxing Online Betting Sites in Iowa
The Hawkeye State was one of the first to swiftly follow New Jersey, after the state legalised online sports betting in 2018, following the repeal of the 1992 Professional and Amateur Sports Protection Act (PAPSA). Iowa has always been a gambling hub with lots of land-based facilities, but online gambling of any sort was a precise offence. But in August 2019, online sports wagering launched legally in the state, and there are currently six online providers in the state. Sports betting is the only form of online gambling that is now legal in Iowa.
Top Websites for Boxing Betting in Iowa
Boxing is a popular sport in the United States and no less in Iowa. Floyd Johnson – "The Auburn Bulldog" is one of the old and famous US boxers from the state that developed support and attachment towards the sport from locals in the state. With the introduction of sports betting, more Iowans get to put their money where their mouths are, by wagering on their favorite players. Anthony Joshua vs Tyson Fury is one matchup that most fans are looking forward to in 2021, which will open many more wagering options for punters.
This boxing betting sites article gives a brief overview of what wagering on boxing entails, the best box betting sites where you can place your bets and tips to make your wagering experience more enjoyable and profitable.
The Iowa Gaming Association is the body responsible for the coordination of the activities of all Casinos in the state, and their affiliated sportsbooks as well. The sports betting Bill 617 allows each Land-based operator to apply for one retail and two online sportsbook licenses. The license fee is a meager $45,000, and with a tax on revenue of 6.75%, we can expect a lot more online providers in the state soon enough. Iowa has six online sports wagering sites, and they all offer options for betting on boxing contests.
Hard Rock
The IA Hard Rock brand is more famous for its casino franchises but has started to gain a foothold as a sportsbook provider as well. New users that opt-in for the welcome bonus offer can receive up to $100 in risk-free bets within the first 24 hours of registering their betting account. There is a mobile app available on Android and iOS devices which makes it possible to play on the go, alongside excellent customer service options. The online sportsbook's land-based partner is Hard Rock Sioux City.
DraftKings
The sportsbook went live online in the Hawkeye state in February 2020 and further highlights the DFS giant's interest in becoming a force to reckon with in the sportsbook industry. IA Draftkings has a couple of exciting offers for new players, and you do not need a promo code. New players can receive up to $25 as free bets once they sign up followed by a 20% deposit match bonus up to $1,000. There are a host of other promotional offers that entice existing players ranging from daily odds boosts to cashback offers.
Elite Sportsbook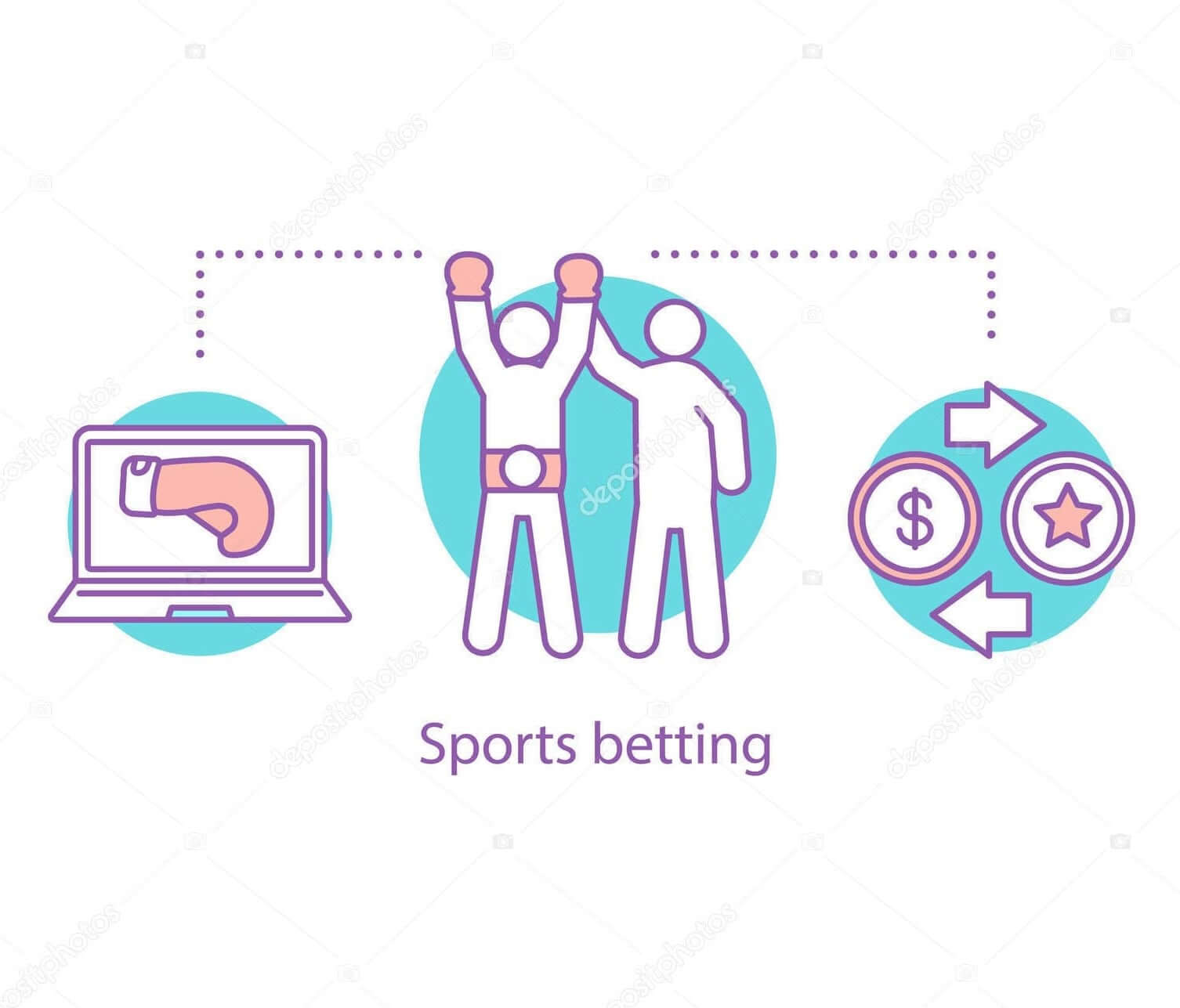 Iowa Elite Sportsbook is one of few native American sportsbooks and is currently licensed in both Iowa and Colorado. The sportsbook's land-based partner is Riverside Casino. New players in the state qualify for a 50% deposit bonus of up to $200 in site credits. Though its sports betting website design and usability could still use some work, compared to many others, the sportsbook offers both pre-game and in-game wagering options. There is a mobile app already developed for both Android and iOS devices that ensures that you can enjoy your wagering experience from the comfort of your phone.
PointsBet
The PointsBet sportsbook in Iowa is affiliated to the Catfish Bend Casino and legally operates its retail and online sportsbook service within the state. The sportsbook was one of the earliest to launch and has a handsome bonus offer for new users, increasing its appeal. Using the promo code 1500NOW, you can earn up to $1500 in risk-free bets on your fixed bets, and points bet. Points betting is a style of betting unique to the sportsbook that can significantly increase or decrease your potential winnings.
William Hill
This was the very first sportsbook in Iowa to begin operations within the state, and the reputable franchise is affiliated to the Prairie Meadows Casino. The sportsbook's reputation precedes it, and it has transferred this excellent service to its Iowa franchise. New users can earn up to $50 in deposit match bonus once they make the first deposit on their betting account. There is a mobile app available for download as well on Android and iOS.
Q Sportsbook
The famous Q Casino and Hotel in Dubuque, Iowa quickly took advantage of the new gambling laws in the state and was one of the first online providers to open shop, in 2019. A significant turn-off is the lack of a welcome bonus offer for new users, but have a live in-game wagering option available.
Until the end of 2020, bettors in Iowa must complete their registration physically at the land-based partner casino after they sign up online, or on the downloaded app. With this system to be scrapped from January 2021, online sports wagering in Iowa could reach some very great heights.
Note that all sportsbooks use geolocation software to verify your presence within the state while playing. You don't have to be a permanent resident, but you must be physically present in the state whenever you're wagering. All users must be at least 21 years of age at the time of registration before they can qualify to play. Also, wagering on Iowa collegiate sports teams is permitted.
Boxing Wagering Lines in Iowa Sports Betting Apps
Bout Betting: This is the most straightforward boxing bet to place. You just have to predict who you think will win and place your wager on him or her. A draw, as a third option is usually available as well. The odds typically appear like a money line, with the favorite at the negative end of the line and the underdog at the positive end.
Method of Victory Betting: This is a wager predicting the winner and the method of victory, either by Knockout, Technical decision, or disqualification of the opponent.
Rounds Betting: Round betting is also pretty simple. In addition to predicting who will win, you need to pick the round in which you think they will win the match.
Over/Under Total Rounds Bets: From the name, Iowa bettors simply need to predict whether the total number of rounds will be above or below a predetermined limit. Your bet wins if you predict correctly.
Fight to go the Distance Bets: Another straightforward bet, this one requires that you bet on the contest to last the full 12 rounds or not. Pretty simple.
Prop Bets: Proposition bets are those that do not have a significant effect on the eventual outcome of the game. Prop bets tend to vary from one bookmaker to the other.

Useful Tips on Online Boxing Betting in Iowa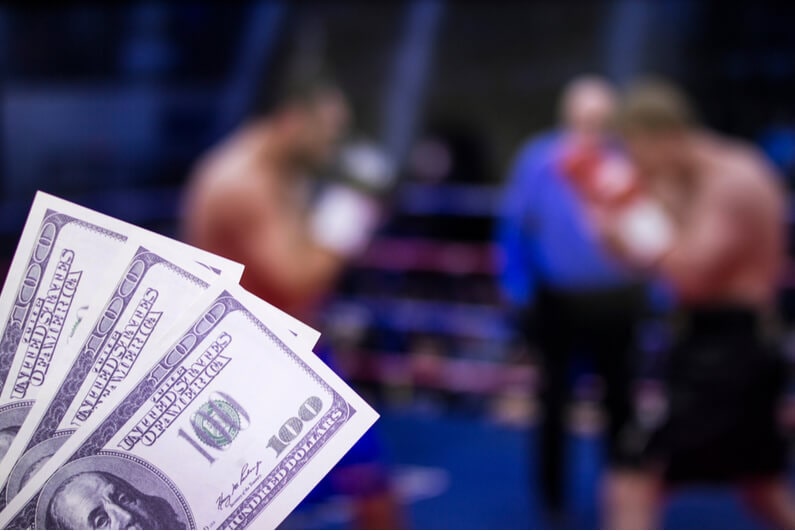 It is essential to follow up closely on the rankings from time to time to get an idea of the top boxers to bet on, like the Transnational Boxing Rankings Board. Professional bouts or contests must be sanctioned by either The World Boxing Association (WBA), or World Boxing Council (WBC). The International Boxing Federation (IBF) and World Boxing Organization (WBO) are the other two sanctioning bodies. These bodies determine the rules, assign judges and referees to contests and determine the prize pool. It is essential not to allow sentiments cloud your choice in wagering on a boxing match. Follow facts and pre-game news to have a holistic view of what to expect.
Conclusion
We have looked at the details about wagering on Boxing in Iowa online and all you need to have an excellent betting experience. With the details explained, you can find a sportsbook that suits you and start wagering.
Read more about legal online gambling and betting in Iowa:
FAQs
Is it legal to bet on Boxing online in Iowa?

Yes, it is. Online sports betting became legal in Iowa in 2019, and since then, six sportsbooks have set up shop, and they all offer boxing betting lines.
How to choose the fighter to bet on in boxing? 

It is essential not to allow sentiments cloud your choice in betting on a boxing match. Follow facts and pre-game news to have a holistic view of what to expect.
What IA sites are the best to bet on boxing? 

We have listed several top sites above. You can check through their unique features and pick the one that best suits you.
Can I bet on Boxing with a mobile app in Iowa?

Yes, you can.
How to check odds for boxing betting?

Each site has sections where you can view the available wagering markets and the odds for each.